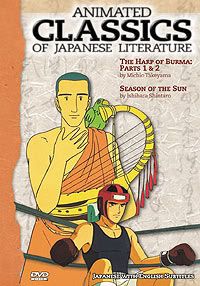 This TV series made and broadcasted in 1986 is defintly one of the most intelligent and diverse shows i've ever seen. Every story is so different and unique from the last that every tale has a refreshing feel to it.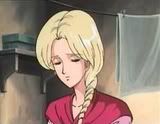 If you have to start with one dvd then i recommend picking up
Harp of Burma/ Season of the Sun
dvd. Both are exceptional stories and Season of the Sun is one of those romantic tales that will appeal to everyone.
Central Park Media released 12 episodes on dvd but all 35 on VHS. If you really love it you can buy the remaining episodes off Amazon or wait for it to be released in a dvd box set in Japan.
Anyway here are the dvds at $6 each:
Harp of Burma 1 & 2/ Season of the Sun
Izu Dancer, The/ The Dancing Girl/ A Ghost Story
Botchan 1&2/ Student Days
Sound Of Waves 1&2/ Growing Up